---
The font that makes the the Signal-Return logo is a typeface called
Perspective Type. It was developed by the Detroit Wood Type Co.
and resembles an early historical 19th century design.
Colors
---
This color scheme represents a time past when things were
made by hand, of quality and with detail. That's exactly
what goes on at Signal-Return.
Illustrations
---
These illustrations represent the hand tools used in the authentic
craft of handset printmaking common in letterpressing.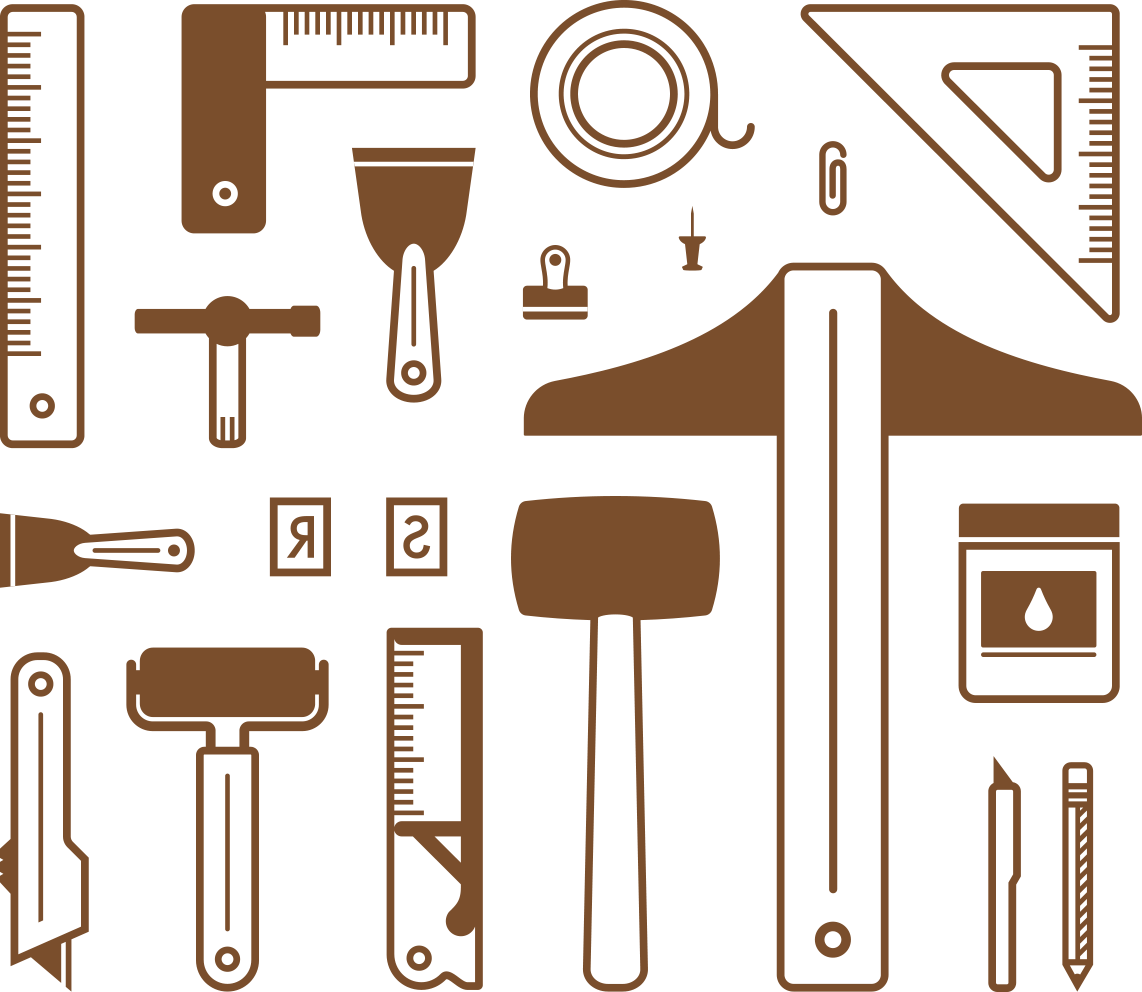 Photography
---
To document Signal-Return's location, I teamed up with fellow photographer
Douglas Wojciechowski. We spent three days shooting the presses, board
members and working class sessions.
THE WEBSITE
---
Visually, the Signal-Return site carried many common letterpress cues. With
the responsive site, you could see and book available workshops, nerd-out on
the history of the presses or learn more about Signal-Return.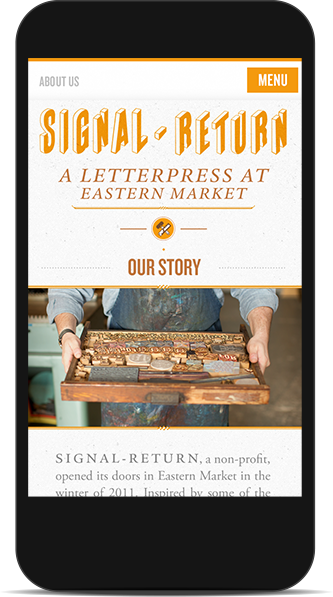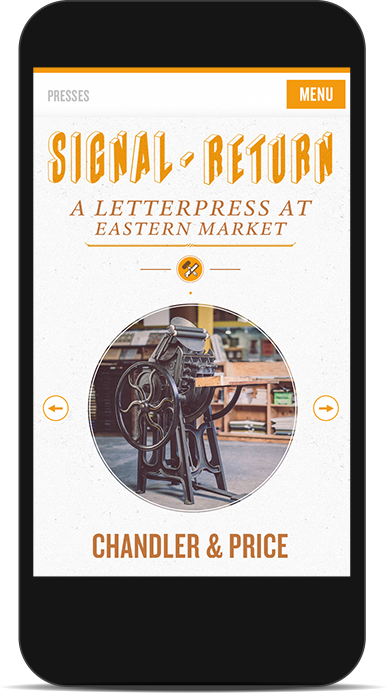 Designed Respon-
sively